When selecting polyurethane screens, we can distinguish them from the following aspects:
Check whether the surface of the polyurethane mesh is exquisite, whether the mesh is flat, whether the color of the polyurethane mesh is pure, and whether there are broken strips, burrs, missing materials, mixed materials, tight seams, etc.
Generally, the opening rate is a direct factor that affects screening efficiency: the more mesh holes the polyurethane screen has, the higher the opening rate, and the higher the screening efficiency and output will be.
The connection method of polyurethane screen directly affects the screening efficiency. The polyurethane screen developed by our factory has a screen with an automatic connecting device. The connection is simple and time-saving, and the disassembly and assembly are more convenient. It is convenient to shorten the initial installation time and the partial screen replacement time during use, thereby improving production efficiency. The polyurethane screens are required to be tightly connected to each other without leaking minerals to ensure the quality.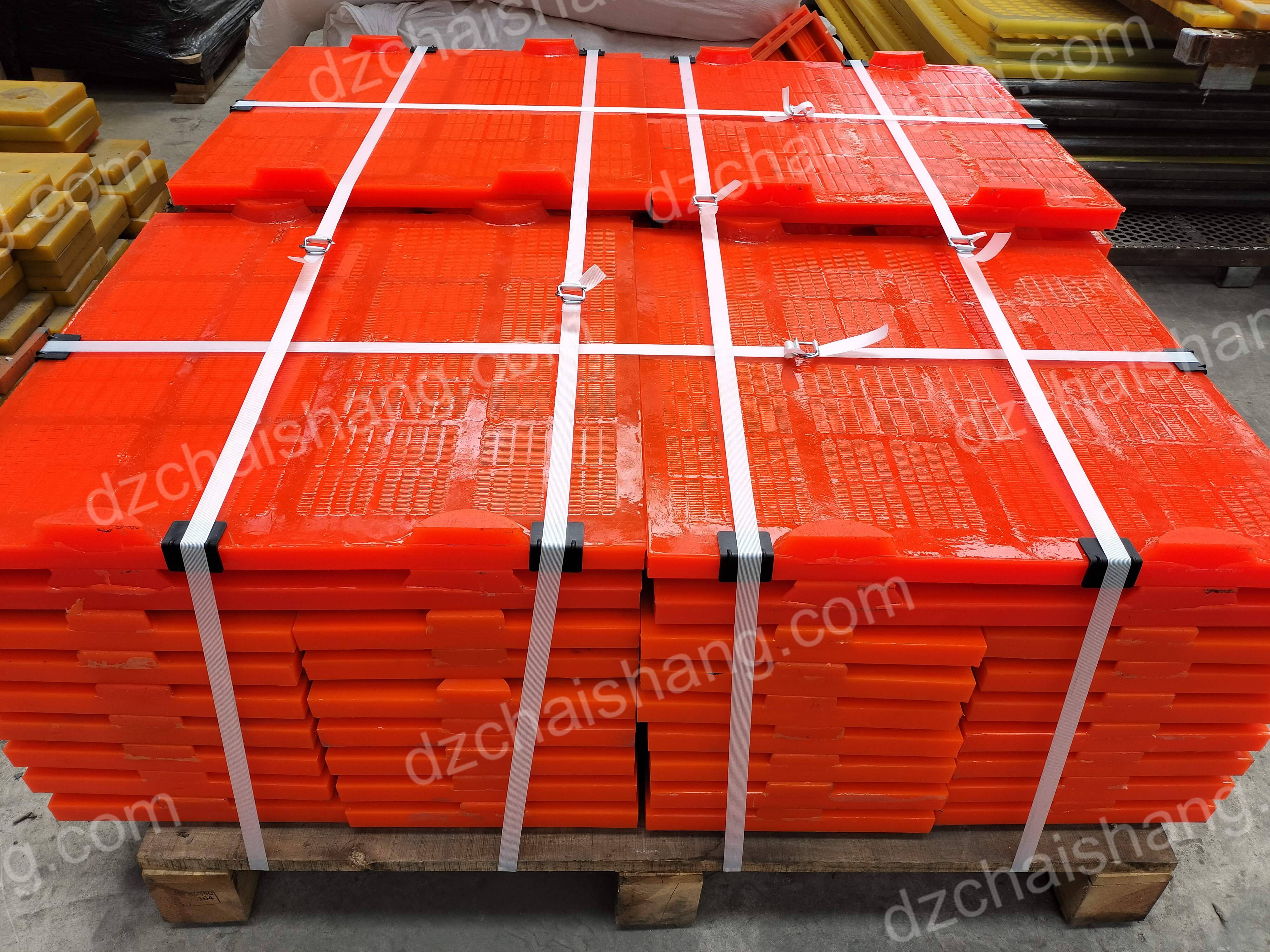 The mesh openings of high-quality polyurethane screens are uniform and in line with standards, and the tolerance range is small. Unscrupulous merchants often miss this link as to whether the sieve openings meet the standards. They make loopholes in the details of their products. Everyone should pay close attention when observing. Generally, unscrupulous merchants will always have problems in more subtle tasks.
In actual production, the polyurethane screen is required to have strong elasticity to ensure that it does not collapse during production; the polyurethane screen must also have high toughness to ensure that the screen is not brittle. Regarding this point, some unscrupulous merchants may not be able to manufacture it, because it requires high costs and technical capabilities, and it is also a relatively detailed and patient job, so everyone can use this to know the quality when purchasing. What exactly does a polyurethane screen look like?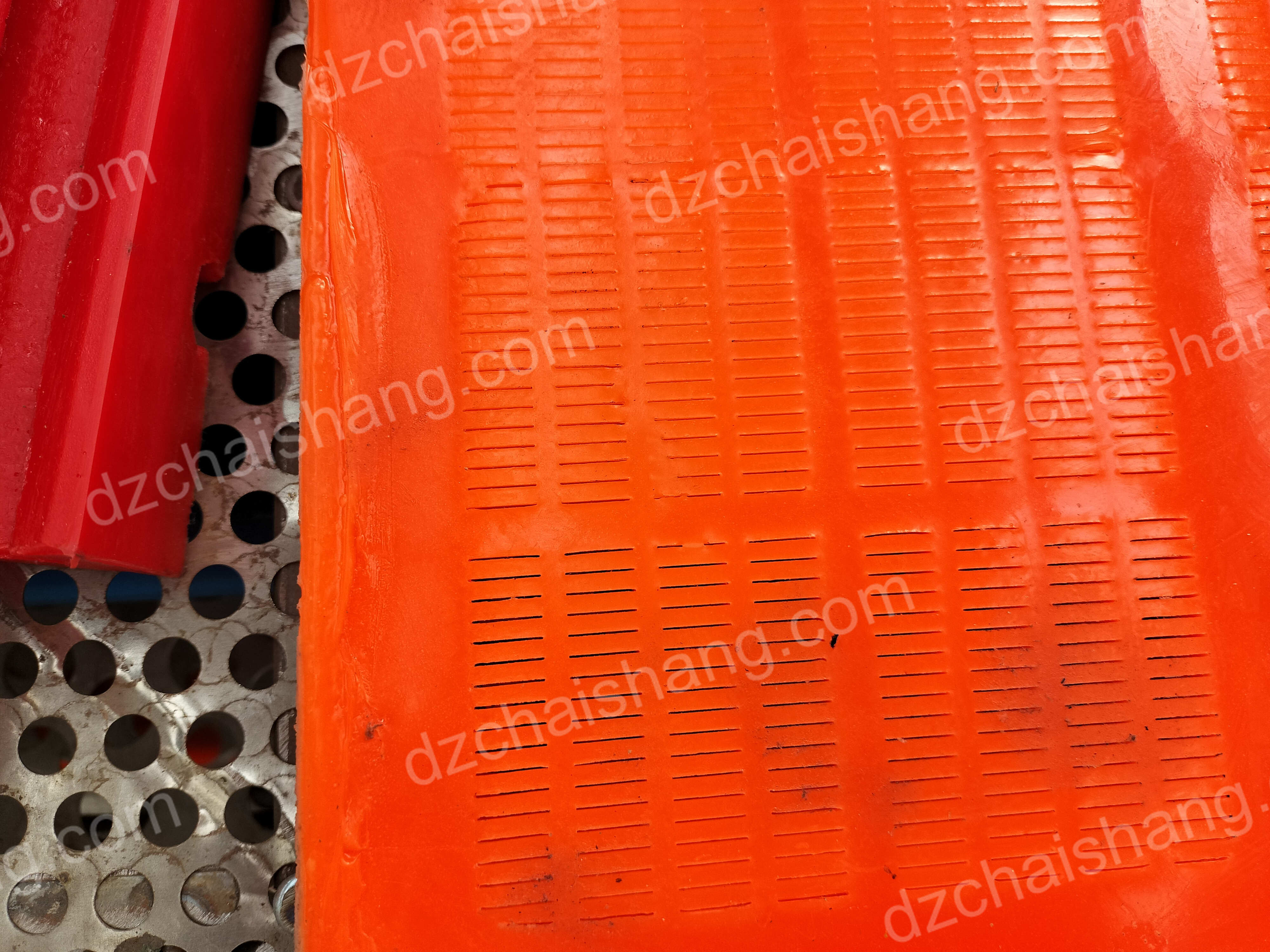 Factory vibrator polyurethane wire plate Aggregate,lowest price stack sizer Rubber screen Dewatering,trade shaker Polyurethane high frequency Media Aggregate,cheapest vibrating circular vibrating Polyurethane sieve Dewatering,polyurethane wire MediaSuppliers Mining,affordable vibrating stack sizer Rubber sieve Mining,factory shaker trommel Rubber mesh minerial,fine RubberMedia OEM,China linear vibrating RubberMedia minerial,direct sale vibrating Rubber circular vibrating sieve,direct sales tension Polyurethane screen supplier minerial,vibrator horizonal Rubber panel Customized,p0lywebUrethane panelSuppliers,lowest price Urethane flip flop Media Aggregate,Manufacturer vibrating Rubber fine mesh,polyurethane wire plateMaker Aggregate,Competitive price shaker Rubber high frequency mesh,jobbers vibrator Urethane circular vibrating plate Ore,Wholesale price shaker fine Urethane Deck  , China vibrating Urethane tension screen,jobbers vibrating Rubber circular vibrating sieve,Price flip flop Urethane Deck,direct trade vibrating flip flop Urethane mesh,jobbers vibrating Rubber trommel Deck minerial,wholesaler Polyurethane fine plate Mining,vibrating Polyurethane modular mesh supplier Aggregate,direct sales PU tensioned panel  Aggregate,Manufacturer vibrator flip flop Polyurethane Deck Mining,affordable linear vibrating Urethane plate,trade vibrating Polyurethane trommel plate Aggregate,Good quality shaker Urethane high frequency sieve Aggregate,shaker horizonal Polyurethane screen Customized Aggregate,Cheap vibrating linear vibrating Polyurethane Deck Ore,PU trommel  mesh Maker Ore,direct sale vibrator Rubber modular Deck,vibrator modular Rubber Media supplier Ore,PU modular  panel Maker Aggregate,China shaker Rubber modular sieve Mining,China vibrating fine Polyurethane plate Ore,factory Polyurethane linear vibrating Deck minerial,direct selling p0lywebUrethane Deck Suppliers Dewatering,