Arc sieve plate

---

Material: Polyurethane
Hardness: 80-95 Shore A
Customization: Available
Standard service life: 6~12 months
Delivery: 15-45 days depending on the quantity
---
Description
A modular polyurethane screen panel is a good choice for many screening circuits, especially well suited for wet or dry applications. Also available in a variety of formulations including softer compounds that minimize or eliminate blinding.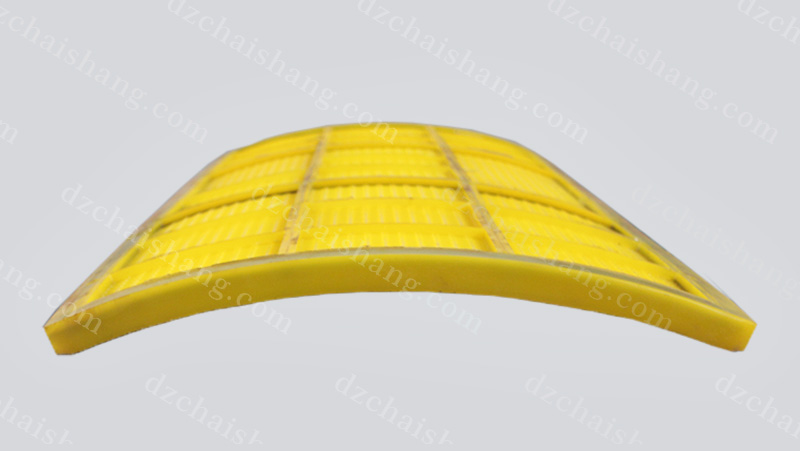 Products details
Applications:  dry as well as wet applications.
Size: 1ft*1ft, 1ft*2ft panels, also can make the size according to your special requirements, max length 3600mm panels.
Aperture options: Square, Slot, Round, Continuous slot, etc, size from 0.1mm to 170mm.
The screen panels are produced with open-cast polyurethane in steel molds to make sure the aperture sizes are accurate. Besides the screen panel holes adopts a conical design, which can prevent the plugging phenomenon during work and improve the screening efficiency.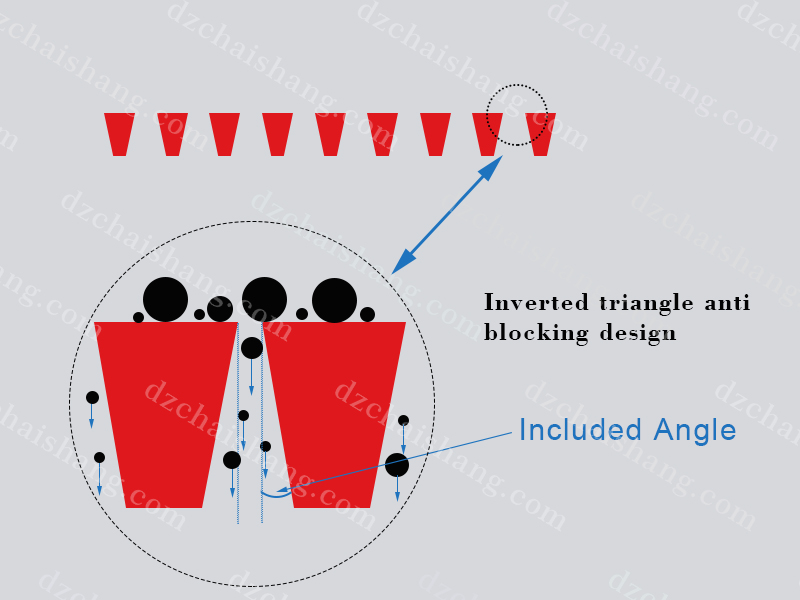 Main features:
1. Excellent abrasion resistance performance and long service life: 8`10 times longer than common wire mesh, 3 times longer than stainless wire mesh, and about 3.9 times longer than natural rubber. It has the best wear-resist performance in the mesh material.
2. Little work for maintenance, the polyurethane screen panel is heavy-duty structured and hard to be damaged under normal operation.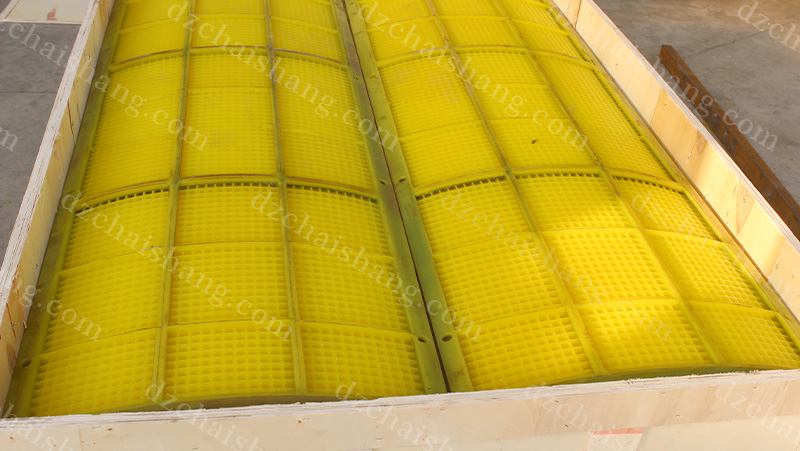 3. Low noise: our polyurethane and rubber screen media can reduce that noise level by as much as 9 decibels.
4. Variety of fastening options including Pin-Style, Pin and Sleeve, and Bolt Down, clips-on. Whether you need maximum holding power, ease of installation and removal, optimum versatility, or a combination of all of these, we have a fastening system to meet your needs.