Hemco screen

---

Material: Polyurethane
Hardness: 80-95 Shore A
Customization: Available
Standard service life: 6~12 months
Delivery: 15-45 days depending on the quantity
---
Description
Suitable for Hemco sieve machines, they can perfectly match with Hemco screen machines, the materials are comparable, and the price is relatively affordable.

Products details
Applications:  dry as well as wet applications
Size: 1ft*1ft, 1ft*2ft panels, also can make the size according to your special requirements, max length 3600mm panels.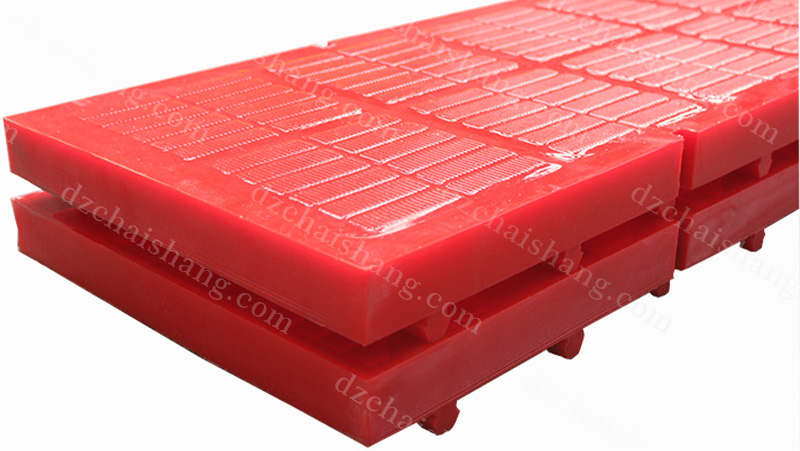 Aperture options: Square, Slot, Round, Continuous slot, etc, size from 0.1mm to 170mm.
The screen panels are produced with open-cast polyurethane in steel molds to make sure the aperture sizes are accurate. Besides the screen panel holes adopts a conical design, which can prevent the plugging phenomenon during work and improve the screening efficiency.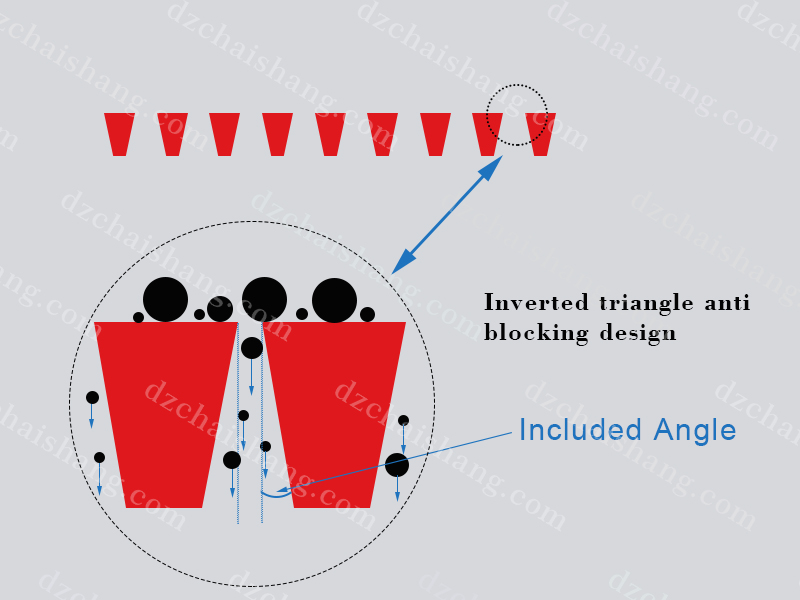 Features
1. Excellent abrasion resistance and long service life: 8-10 times longer than ordinary metal wire mesh, 3 times longer than stainless steel wire mesh, and Best sieve surface material.
2. The maintenance workload is small. The polyurethane modular screen is suitable for work under heavy loads, and it will hardly be damaged under normal operation. Due to less maintenance and downtime, a lot of time and energy is saved, which can greatly improve the efficiency of the screening machine and reduce the operating costs of the station.
3. Our polyurethane and rubber screens can reduce noise levels by up to 9 decibels. This is a 50% reduction in noise perceived by the human ear. This means that staff can work nearby for longer without harming their hearing.