Secondary belt cleaner

---

Material: Polyurethane
Hardness: 80-95 Shore A
Size: Can be customized
Customization: Available
Standard service life: 6~12 months
Delivery: 15-45 days depending on the quantity
---
Description
Secondary belt cleaner is a mine-tough design that combines simple, do-it-yourself installation, quick maintenance, and effective cleaning results with an affordable price tag. The durable and rugged spring tensioner maintains cleaning pressure, yet allows easy re-tensioning with minimal downtime.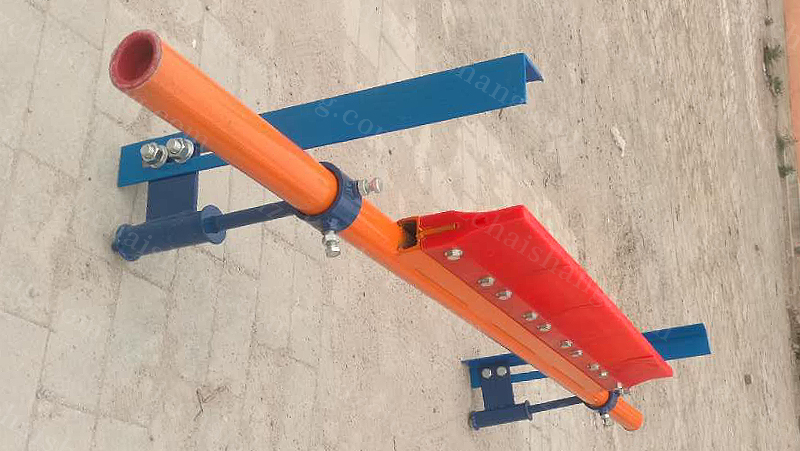 Product features
The scraper is of standardized design, good interchangeability, lightweight, and easy to install, maintain and replace.
Effectively eliminate material carrying back and reduce material loss.
Decrease the downtime and maintenance costs. Long service life. Service life is 3-4 times more than a metal rubber scraper.  

A heavy-duty belt scraper is designed for cleaning edges from high belt speeds. The blade design maintains cleaning performance through all stages of blade life.  An aluminum extrusion in the belt cleaner blade base holds the cleaner snugly to the backbone. Max length for the heavy-duty belt scraper we can produce is 2000mm for you.
We have dozens of different designs of the belt blade, one-piece types as well as segmented blades to satisfy your different requirements. We can also customize the scraper according to your special requirements. The max length of the one-piece scraper is 2000mm.