Polyurethane lined pipe

---

Material: Polyurethane
Hardness: 80-95 Shore A
Size: Can be customized
Customization: Available
Standard service life: 6~12 months
Delivery: 15-45 days depending on the quantity
---
Description
The polyurethane-lined pipe adopts ordinary steel pipe as the skeleton material and the imported polyurethane which is excellent in wear resistance, corrosion resistance, and oil resistance as the lining layer, then it is compounded by a high-performance American adhesive.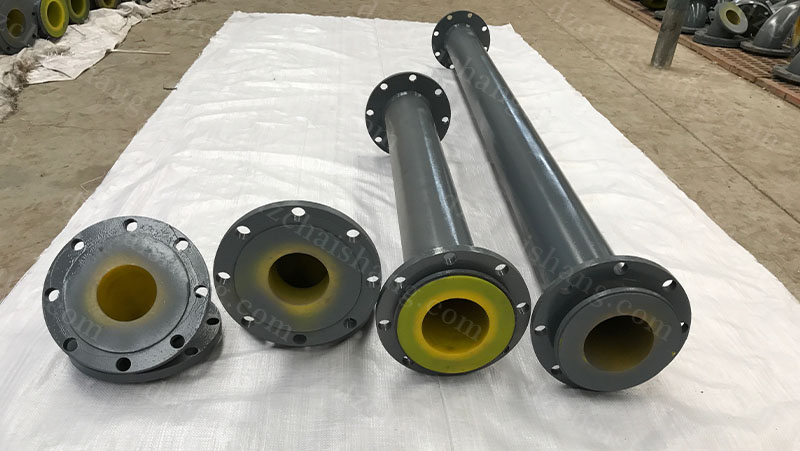 Polyurethane Lined Pipe has the advantages of excellent abrasion resistance, acid resistance, alkali resistance, anti-fouling, radiation resistance, hydrolysis resistance, high elasticity, and resistance to mechanical shock performance. It is widely used in metallurgy, electric power, chemical, petroleum, coal, cement, and other industries
With over 20 years of pipe coating experience, we have successfully provided pipe coatings to most major pipeline end-users in China.
Product features
1.Steel pipe and polyurethane layer as a whole, integrate the advantages of both sides,both pressure and wear resistance, has excellent comprehensive cost performance.
2. Long service life, our PU lined pipe can be used for more than 15 years under normal service pressure and temperature (theoretical value).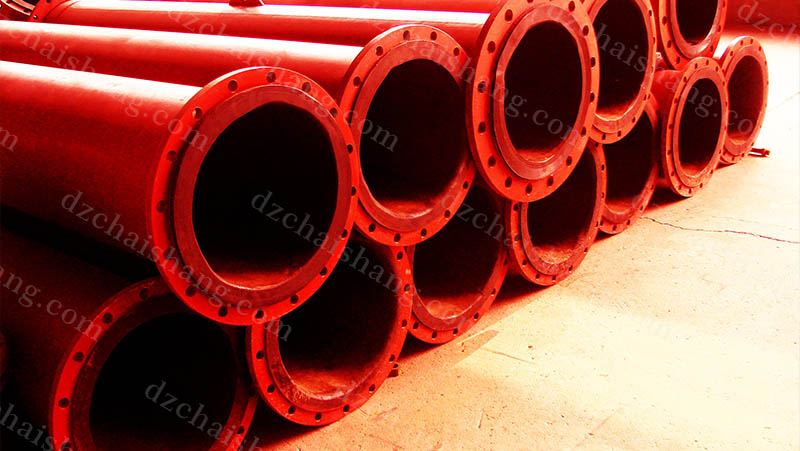 3. Wide temperature range, PU-lined pipe can be used for a long time in the range of -20℃ to 80℃, the lining layer will not be separated from the skeleton because of temperature changes.
4. PU lined pipe it's self-lubrication and non-adhesion performance is good, transportation resistance is about 20% smaller than ordinary steel pipe,can save a lot of transmission power.
Specifications
Polyurethane lining pipe can handle a large range of pipe sizes, from 1/2″ to 144″ diameters.Polyurethane lining pipe can process a large range of pipe lengths, max length of 6 meters.Polyurethane lining pipe can process all sizes of fittings, including large diameter Tee's, Wye's, and elbows.
As well as we can customize according to the client's requirements.