Product Name: tensioned screening media
Material: PU(polyurethane)
type:tensioned
Popular Dimension:  2375*745/2380*1200/1760*1500 ect. Can be customized.
Customization: Available
Standard service life: 6~12 months
Delivery: 15-45 days depending on the quantity
Whatsapp/WeChat: 86-15621266667
---
There is no limit to the length of the tensioning screen, with an upgraded version of the positioning hole, there will be no loosening of the screen.
Tensioning screen is divided into different shapes and sizes of screen plates, our company will recommend the most suitable scheme according to customer needs, our purpose is to serve customers.
---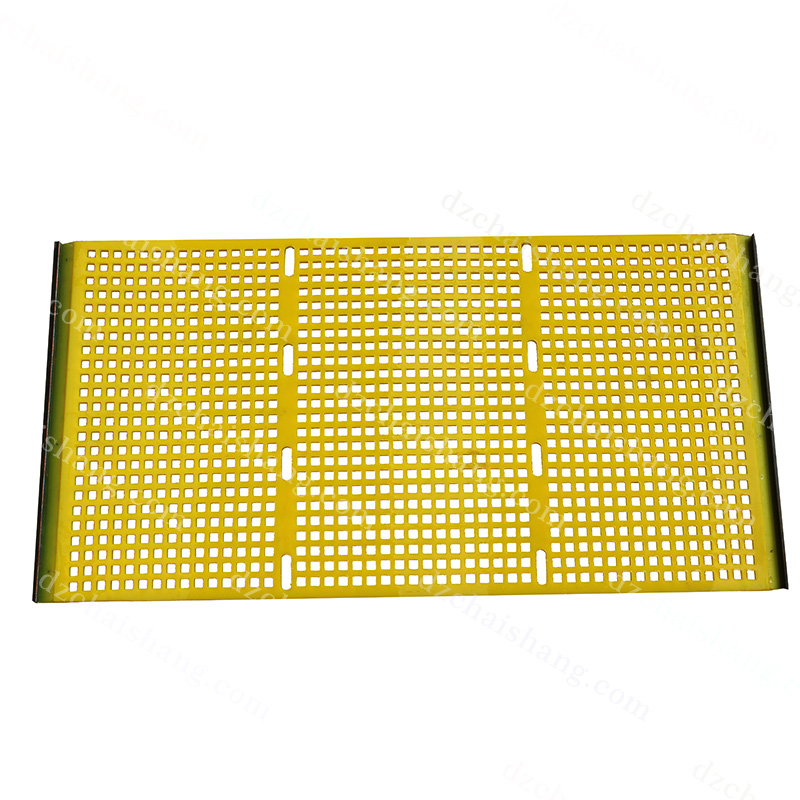 Chaishang mining mesh panel efficiency,tensioned screening media,vibrator tension Rubber mesh ODM,sell direct shaker PU circular vibrating mesh,mining sieve screen,China supplier,mining machines,coal vibrating screen price,jobbers shaker Urethane tensioned Deck minerial,tensioned screening media,China vibrator flip flop Rubber screen minerial,coal vibrating screen price,Factory modular PU Media minerial,mining sieve screen,Factory vibrating Urethane flip flop plate minerial,China supplier,shaker high frequency Polyurethane screen Producer Ore,tensioned screening media,Factory shaker Urethane flip flop sieve,mining screen mesh pro tank,mining screen panel rental,mining sieve screen,China suppliermining mesh in concrete,which mining is best,mining mesh panel across the universe,coal vibrating screen price,4 x 8 screen panels,mining screen mesh as an instrument.