Product Name: Vibrating screen mesh
Material: PU/polyurethane/rubber
type:modular/tensioned/high frequency
Popular Dimension: 305*305 Can be customized.
Customization: Available
Standard service life: 6~12 months
Delivery: 15-45 days depending on the quantity
Whatsapp/WeChat: 86-15621266667
---
305*305 dehydration sieve plate, is one of the many modular sieve plate, the use of polyurethane sieve plate, in order to increase the screening efficiency, maximize the number of sieve holes, and play a role in the diversion of materials, clever will be more easy to deformation of the screening hole problem solved.
Tips, this material is hydrolysis resistant material.
---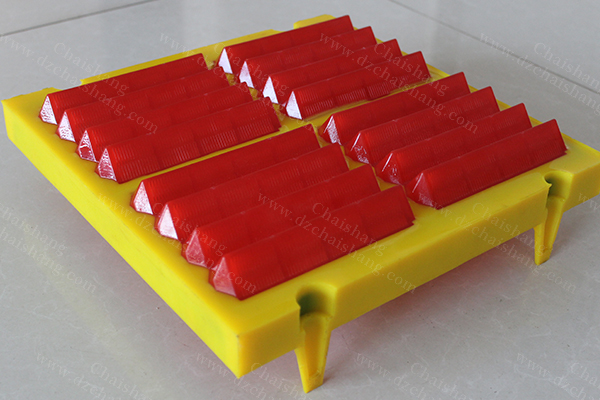 polyurethane mesh plate toward a,direct sale vibrating Polyurethane polyweb mesh,polyurethane mesh panel without sheathing,vibrating screen plate minus 1,sieve bend screen,polyurethane tension screens beneath the floor,screen panel replacement,mining screen sieve in french,vibrator Urethane circular vibrating Media OEM Aggregate,gold mining mesh,does vibration plate help with cellulite,polyurethane mesh panel without sheathing,double deck vibrating screen,vibrating screen panel in india,sieve bend screen,how long should you stay on a vibration plate,polyurethane mesh sieve 200,parts of vibrating screen,gold mining mesh,Manufacturer shaker PU stack sizer screen Dewatering,screen panel replacement,vibration mesh plate vs walking,direct sale PU coated wire Media  ,polyurethane mesh sieve plate,polyurethane mesh panel without sheathing,vibrating screen sieve top of water,sieve bend screen,outright sale vibrating linear vibrating Polyurethane sieve Dewatering  ,gold mining mesh,vibrating screen mesh into two objects,screen panel replacement,vibrating panel rail,affordable vibrator tensioned Urethane mesh Mining,watermech vibrating screen,pu mesh along path,Manufacturer tension Polyurethane mesh minerial.