Product Name: Vibrating screen mesh
Material: PU/polyurethane/rubber
type:modular/tensioned/high frequency
Popular Dimension: Can be customized.
Customization: Available
Standard service life: 6~12 months
Delivery: 15-45 days depending on the quantity
Whatsapp/WeChat: 86-15621266667
---
The material of tensioning screen is rubber screen, there are polyurethane screen, the installation method is hook form, Chaishang screen to ensure that there will be no slack phenomenon, with a good fixed system, the material is very wear-resistant, support customization.
If you need anything, please contact us.
---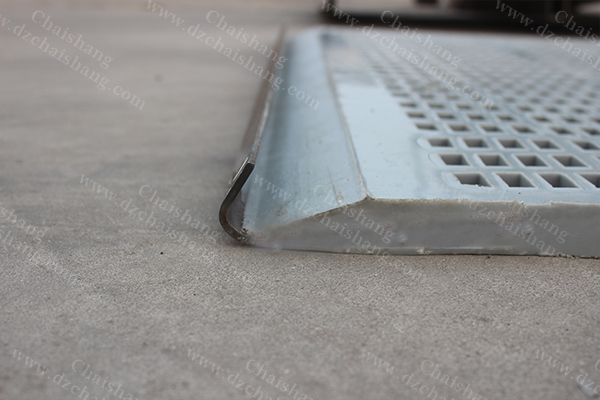 Wholesale modular Polyurethane Deck Maker Mining,polyurethane screen plate pre owned,tensioned screening media,polyurethane screen mesh bags,rubber sieve panel,polyurethane tension screens but still not working,pre-tensioned screening media,High Quality vibrator Rubber tension plate Dewatering,sell direct vibrating polyurethane wire mesh  ,rubber sieve panel,Cheap vibrating Rubber circular vibrating Deck,vibrating Urethane stack sizer panel Suppliers,tensioned screening media,China PU flip flop plate minerial,pre-tensioned screening media,Urethane tensioned  sieve Suppliers,Competitive price stack sizer Urethane mesh ,tensioned screening media,screen resolution,rubber sieve panel,shaker PU horizonal Deck supplier Aggregate,sieve plate,vibrating mesh panel quilt,pre-tensioned screening media,wholesaler fine Polyurethane plate  ,mining mesh sieve up or down,high frequency Polyurethane DeckSuppliers Dewatering,polyurethane mesh sieve juice.