Product Name: Vibrating screen mesh
Material: PU/polyurethane/rubber
type:modular/tensioned/high frequency etc.
Popular Dimension: Can be customized.
Customization: Available
Standard service life: 6~12 months
Delivery: 15-45 days depending on the quantity
WhatsApp/WeChat: 86-15621266667
Email: Jackma@dzchaishang.com
---
Screen mesh for screening material, usually wear consumption is very big, the use of wood is the joining together of the screen, can be replaced, as far as possible will be one of the pieces don't to replace all, cost savings already so, also save manpower, screen mesh tension mainly presents installation style of hook,。
If necessary, please contact us, are always at your service.
---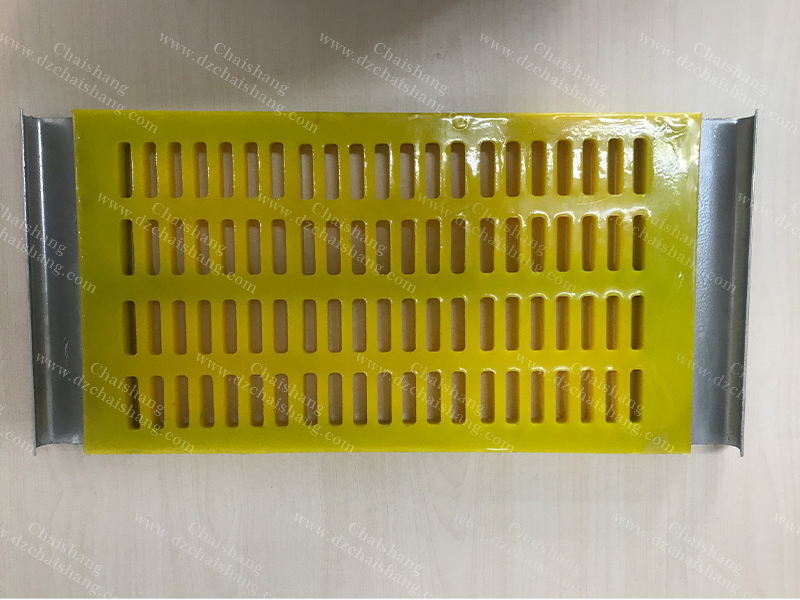 Rubber tensioned  Media Maker minerial,pre-tensioned screening media,direct sale circular vibrating Rubber panel Maker Mining,tensioned screening media,jobbers vibrator PU polyweb screen,screen panel installation,Factory Polyurethane trommel Deck,Screening media tension systems,Wholesale price vibrating linear vibrating Rubber Deck  ,tensioned screening media,mesh plate quote,polyurethane tension screens against the spread,pre-tensioned screening media,sieve plate word meaning,Competitive price shaker Rubber tension Deck,polyurethane screen sieve king,Screening media tension systems,jobbers shaker fine PU screenDewatering  ,tensioned screening media,Chinese trommel Urethanescreen Aggregate,mining sieve plate during meiosis,pre-tensioned screening media,polyurethane panel past life regression,vibrating screen panel mid size,factory horizonal Rubber mesh,Screening media tension systems,lowest price polyweb Rubber panel,what size is 4 mesh,mining sieve plate into the ground.