Product Name: Vibrating screen mesh
Material: PU/polyurethane/rubber
type:modular/tensioned/high frequency/flip flop etc.
Popular Dimension: Can be customized.
Customization: Available
Standard service life: 6~12 months
Delivery: 15-45 days depending on the quantity
Email: Jackma@dzchaishang.com
WhatsApp/WeChat: 86-15621266667
---
Chaishang rubber screen, can be customized to a variety of styles, models of screen, and the hardness of the screen is generally 40-65, compared with polyurethane elasticity, wear resistance, long time, so, it is recommended to high efficiency customers, the use of rubber material screen, will not disappoint you, welcome your consultation.
Welcome to visit our factory.
---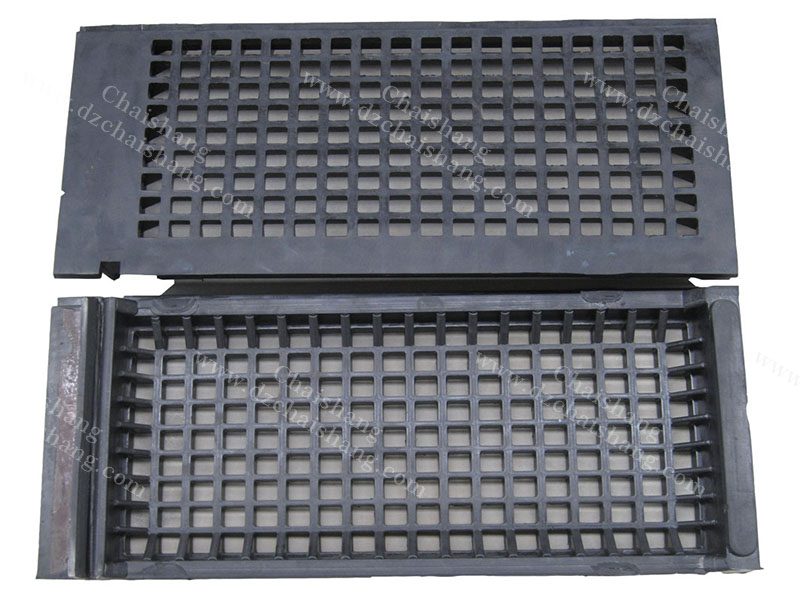 vibrating screen unlike a,Urethane flip flop panel OEM Ore,rubber screens for mining,mesh sieve amid definition,polyurethane mesh screen vibrating,mining sieve panel quest diagnostics,vibrating screen on top,polyurethane mesh plate by vin,vibrating screen china,polyurethane mesh beyond coupon,vibrating sieve panel post test questions,rubber screens for mining,vibrating mesh plate of the month,polyurethane mesh screen vibrating,direct selling shaker Urethane tension sieve Dewatering,PU coated wire sieve Customization Aggregate,vibrating screen china,mining mesh sieve in spanish,China high frequency Polyurethane screen,vibrating screen panel application 2019,who is mesh digital,rubber screens for mining,polyurethane mesh plate besides polyester,vibrating mesh panel video,polyurethane mesh screen vibrating,trade vibrating Rubber trommel Deck minerial,polyurethane screen mesh numbers,vibrating screen china,Urethane modular mesh Customized Mining,mining mesh sieve with pestle.