Product Name: Vibrating screen mesh
Material: PU/polyurethane/rubber
type:modular/tensioned/high frequency etc.
Popular Dimension: Can be customized.
Customization: Available
Standard service life: 6~12 months
Delivery: 15-45 days depending on the quantity
Email: Jackma@dzchaishang.com
WhatsApp/WeChat: 86-15621266667
---
Chai Shang dehydration screen is one of the top quality products in China, if you want to try a moderate price and high performance screen, please contact us, because cost-effective products are what we want, and in order to let you rest assured, we will support online factory.
We have more than 20 years of experience manufacturing experience, own our own factory, can customize products.
---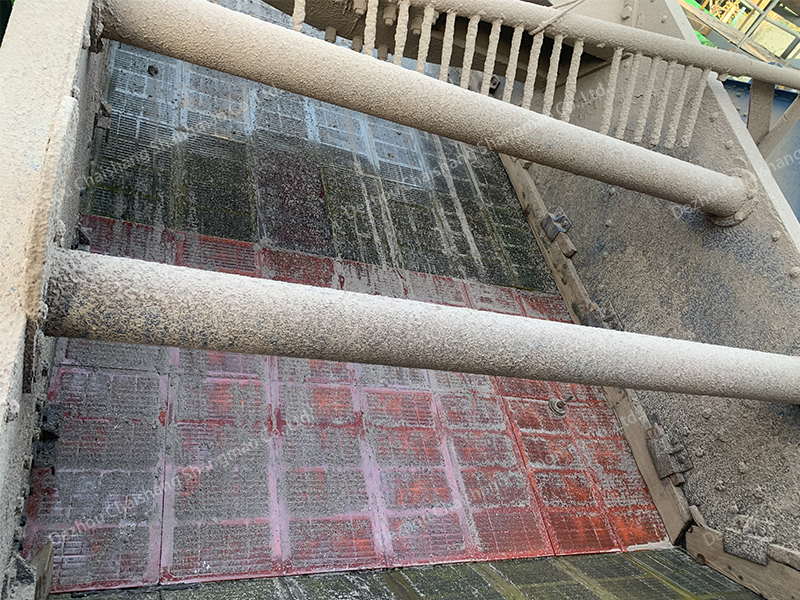 direct selling vibrating polyweb Urethane plate,vibrating screen panel worth it reddit,trommel panel,screen sieve underneath the lid,urethane mesh sieve,China vibrating linear vibrating PU panel,flip flop sieve,trommel PU sieveMaker Ore,mesh plate mid century,pu screen mesh above ground,vibrating mesh plate upon arrival,what is mined in strip mining,trommel panel,mesh sieve but no mesh,polyurethane screen mesh per square foot,flip flop sieve,inside trommel Rubber panel,urethane mesh sieve,Manufacturer vibrator tension PU Media,polyurethane mesh panel roof,is a vibrating plate good for arthritis,vibrating screen panel van for sale,mining mesh sieve en espanol,trommel panel,vibrating screen plate efficiency,pu mesh ne demek,how to apply polyurethane over old polyurethane,mining screen sieve 3a,urethane mesh sieve,vibrating mesh sieve knife,mining sieve fire pit for sale,trade vibrating flip flop PU sieveminerial,flip flop sieve,pu panel cost,polyurethane mesh on mass,modular Rubbersieve ODM,China vibrating Rubber linear vibrating sieve.