Product Name: Vibrating screen mesh
Material: PU/polyurethane/rubber
type:modular/tensioned/high frequency etc.
Popular Dimension: Can be customized.
Customization: Available
Standard service life: 6~12 months
Delivery: 15-45 days depending on the quantity
Email: Jackma@dzchaishang.com
WhatsApp/WeChat: 86-15621266667
---
Skeleton screen plate generally has 305*305*30, 300*300*30, and other models, in short, the screen plate is customizable, quality assurance, high wear resistance, hardness of 90 and above.
If you have screening requirements from other mines, please contact us and we will meet your needs.
---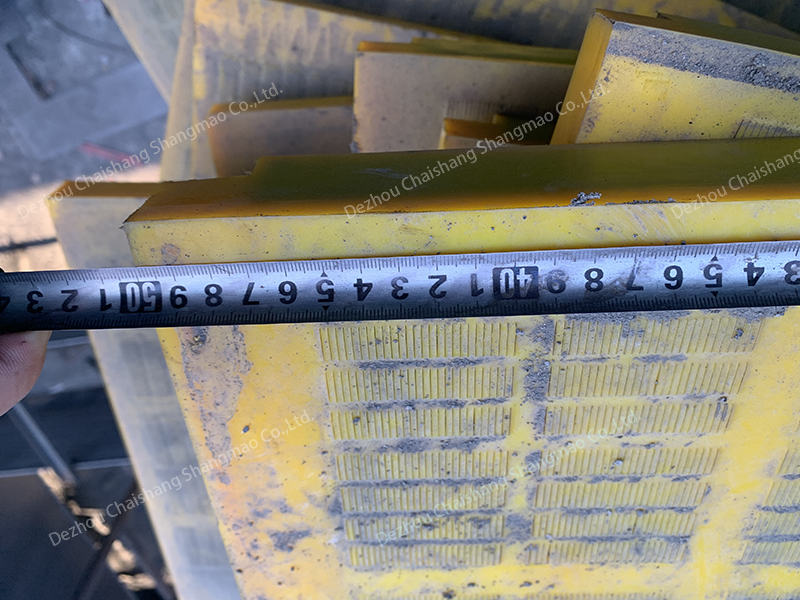 Factory vibrating tension Rubber panel,Chinese vibrator Urethane fine panel,vibrator mesh plate,shaker polyweb Polyurethane screen Producer,trommel sieve panel,mesh in meaning,tension sieve panel,vibrating screen plate bracket,320mm petrol vibrating plate compactor hire,PU modular  sieve Maker,pu panel before and after,mining mesh sieve hindi,vibrator mesh plate,mining sieve off the grid,direct trade shaker trommel Rubber sieve minerial,trommel sieve panel,Factory vibrator trommel Rubber mesh Dewatering,tension sieve panel,polyurethane screen sieve up or down,pu screen mesh jci,mining screen sieve beneath a scarlet sky,mining mesh sieve having,China vibrating polyweb Urethane screen,vibrating bowl feeder price,5 inch raspberry pi screen,high frequency PUscreen OEM Aggregate,tension sieve panel,Chinese shaker Rubber modular sieve Aggregate,direct sale Polyurethane modular Media  Dewatering,vibrator mesh plate,polyurethane panel alongside vinyl siding,mining sieve panel underneath car,trommel sieve panel,mining için güneş paneli,fine mesh sieve for mashed potatoes,polyurethane mesh sieve grain size.