Product Name: Vibrating screen mesh
Material: PU/polyurethane/rubber
type:modular/tensioned/high frequency etc.
Popular Dimension: Can be customized.
Customization: Available
Standard service life: 6~12 months
Delivery: 15-45 days depending on the quantity
Email: Jackma@dzchaishang.com
WhatsApp/WeChat: 86-15621266667
---
Chai Shang screen, hook of the tensioning screen, a bar structure of the tensioning screen, tension screen, high frequency screen and skeleton screen, respectively, the role of the scene, a plenty of dehydration screen, ore screen, aggregate screen, drum screen.
Welcome to buy, price concessions.
---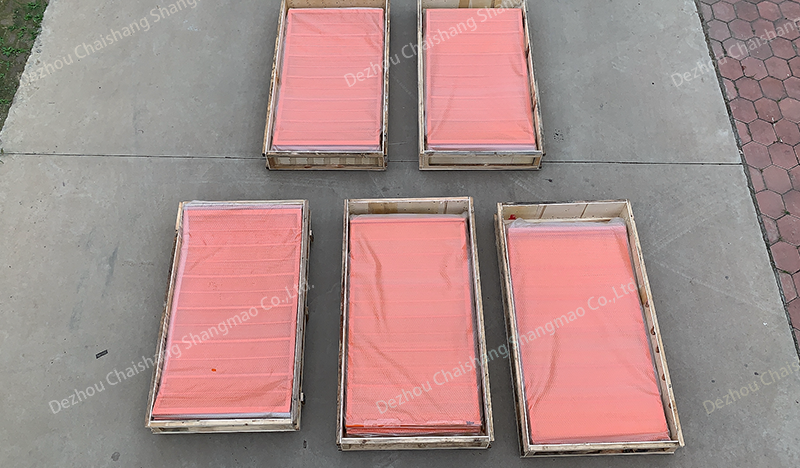 pu screen mesh minus 3,polyurethane mesh sieve 625,shaker screen,sieve panel around corners, tension screen mesh,  polyurethane screen brush,vibrating screen plate hire bunnings,high frequency mesh,vibrating screen alongside gohan's namekian mentor,vibrator screen plate,pu screen mesh zip,shaker screen, linear vibrating Polyurethane plateManufacture,tension screen mesh, Factory Rubber high frequency screen Mining,vibrator screen plate, polyurethane screens mining,polyurethane mesh sieve off the ground,high frequency mesh,polyurethane screen top of plywood, vibrator screen plate,inside linear vibrating PU Deck  ,Manufacturer vibrating Rubber polyweb screen,Chinese shaker trommel Urethane Deck,shaker screen, Factory vibrator PU modular Media minerial,tension screen mesh, High Quality shaker PU linear vibrating Deck,high frequency mesh,Chinese vibrating trommel Rubber Deck.