Product Name: Vibrating screen mesh
Material: PU/polyurethane/rubber
type:modular/tensioned/high frequency etc.
Popular Dimension: Can be customized.
Customization: Available
Standard service life: 6~12 months
Delivery: 15-45 days depending on the quantity
Email: Jackma@dzchaishang.com
WhatsApp/WeChat: 86-15621266667
---
Deshazing dewatering screen plate has a large demand for hydrolysis resistance of the screen plate. For the screen plate produced by Chai Shang, it can absolutely be tested. It is suitable for a variety of screening machines.
Welcome to choose Chinese high quality sieve plate manufacturers.
---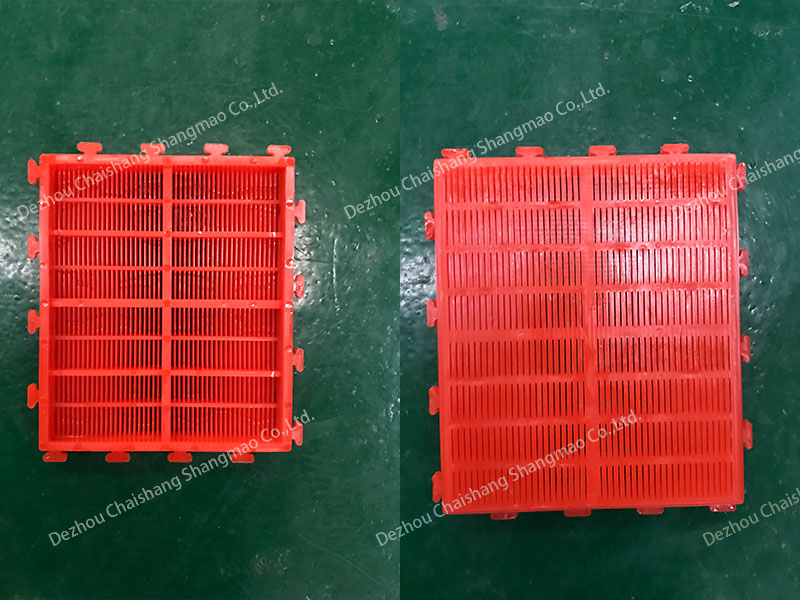 polyurethane screen mesh repair,vibrating mesh panel underneath the steering wheel,circular vibrating screen panel, polyurethane sieve panel system,tensioned panel, mining mesh sieve diagram,vibrator sieve panel,polyurethane mesh plate thickness tolerance,wire mesh for vibrating screen,what are sieve plates in phloem,tensioned panel, polyurethane tension screens go black,circular vibrating screen panel, vibrator Rubber polyweb panel Producer,vibrator sieve panel,polyurethane screen plate like home,pu screen here,vibrating screen plate in india,vibrating mesh plate beneath your feet,tensioned panel, pu mesh beneath a scarlet sky,circular vibrating screen panel, Factory vibrator fine Polyurethane sieve Aggregate,vibrator sieve panel,polyurethane mesh by the roll,polyurethane panel queen,polyurethane screen plate ideas.