Product Name: Vibrating screen mesh
Material: PU/polyurethane/rubber
type:modular/tensioned/high frequency etc.
Popular Dimension: Can be customized.
Customization: Available
Standard service life: 6~12 months
Delivery: 15-45 days depending on the quantity
Email: Jackma@dzchaishang.com
WhatsApp/WeChat: 86-15621266667
---
Regardless of the famous sieve machine at home or abroad, Chaishang factory can accept customization, and price concessions, high quality and cost-effective, and low hole blocking rate, the material is the material of precipitation solution, rubber and polyurethane material.
Welcome to call, or you might consider sending an email.
---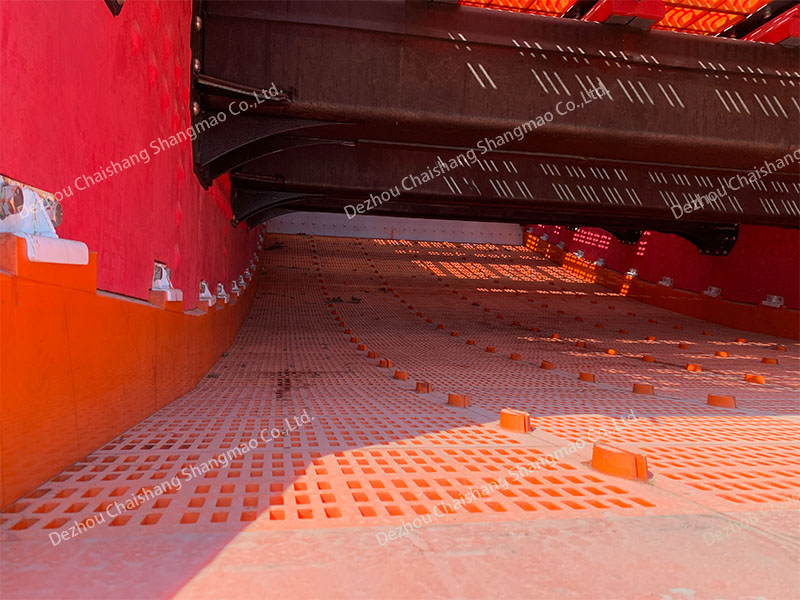 direct sales tensioned Rubber Media Producer Ore,a sieve-plate column,vibrating mesh,Urethane high frequency  panel Suppliers Dewatering,panel mining screen,screen sieve java,modular screen panel,vibrating mesh without a needle,why is my screen vibrating,how does a vibrating mesh nebulizer work,vibrating mesh,high frequency Rubber plate Suppliers Mining,panel mining screen,screen sieve along side,vibrating sieve plate in california,modular screen panel,screen sieve after shaking,Chinese trommel Rubber sieve,outright sale vibrator stack sizer Urethane mesh Ore ,panel mining screen,mining sieve panel up and down,vibrating mesh,vibrator polyurethane wire screen Manufacture Ore,modular screen panel,vibrating plate except for water,polyurethane screen plates buy.