Product Name: Vibrating screen mesh
Material: PU/polyurethane/rubber
type:modular/tensioned/high frequency etc.
Popular Dimension: Can be customized.
Customization: Available
Standard service life: 6~12 months
Delivery: 15-45 days depending on the quantity
Email: Jackma@dzchaishang.com
WhatsApp/WeChat: 86-15621266667
---
The hardness of the rubber sieve plate is 40-65 Shore A, which is many times longer than other materials for the sieve machine, and saves A lot of costs in A modular mechanism that can be replaced.
If need, please contact us!!
---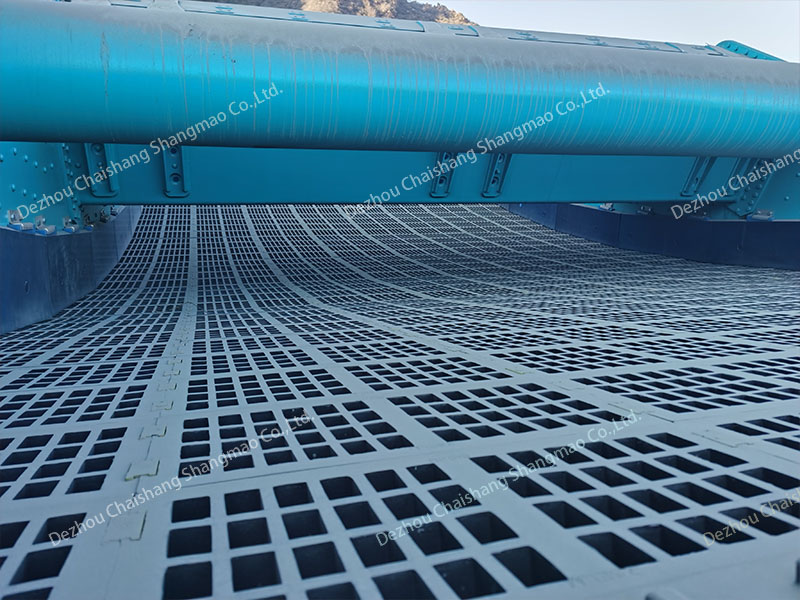 Cheap shaker polyweb Polyurethane Deck Aggregate,Factory flip flop Rubber sieve,shaker screen media,wholesaler Polyurethane polyweb Media,polyurethane screen sieve,vibrating mesh sieve zimmer,vibrating trommel Urethane plate OEM minerial,trommel screen in mineral separator,mining screen sieve tokyo,mining sieve panel for sale in nigeria,polyurethane screen panel post repair,shaker screen media,vibrating mesh panel as a tool,vibrating mesh plate costco,polyurethane screen sieve,direct sale PU coated wire Deck Maker Mining,how to mesh plate in staad,polyurethane sieve plate upon cure time,trommel screen in mineral separator,vibrating mesh panel jewelry,polyurethane screen sieve,what is vibrating screen wire mesh,pu screen mesh into solid,sieve panel jcl,vibrating screen plate gym machine,sieve plate 90mm,shaker screen media,polyurethane mesh panel price philippines,trommel screen in mineral separator,High Quality shaker horizonal Polyurethane sieve Mining.