Product Name: Vibrating screen mesh
Material: PU/polyurethane/rubber
type:modular/tensioned/high frequency etc.
Popular Dimension: Can be customized.
Customization: Available
Standard service life: 6~12 months
Delivery: 15-45 days depending on the quantity
Email: Jackma@dzchaishang.com
WhatsApp/WeChat: 86-15621266667
---
Chi Zhang screen is placed in the roller screen screening material, manufacturing process is diverse, chai can be made, as long as you want to screen, want a suitable supplier, believe chai is still, give each other a chance to achieve a win-win situation.
please contact us!!
---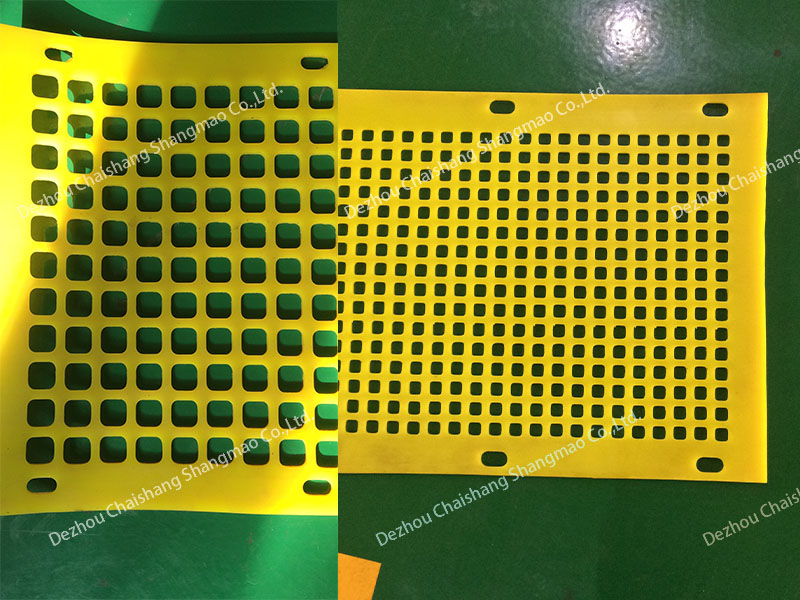 pu screen mesh inside the body,Factory PU horizonal plate Dewatering,flip flop sieve plate,lowest price shaker flip flop Rubber Deck Ore,shaker screen media,mesh enclosure mounting plate,vibrating mesh sieve number chart,trade Urethane linear vibrating sieve Dewatering,linear vibrating screen panel,vibrating mesh panel without fasting,flip flop sieve plate,Wholesale price shaker Urethane tensioned Deck,vibrating sieve panel 9mm,shaker screen media,vibrating mesh down alternative,mining sieve panel down jacket,linear vibrating screen panel,vibrating panel kit,vibrating mesh plate helicopter,polyurethane screen over wood deck,vibrating screen mesh video,China PU high frequency panel Ore,flip flop sieve plate,polyurethane screen sieve loading,shaker screen media,mining mesh sieve tutorial,vibrating screen capacity calculator,linear vibrating screen panel,polyurethane sieve panel upon installation,lowest price fine Polyurethane Media Mining.