Product Name: Vibrating screen mesh
Material: PU/polyurethane/rubber
type:modular/tensioned/high frequency etc.
Popular Dimension: Can be customized.
Customization: Available
Standard service life: 6~12 months
Delivery: 15-45 days depending on the quantity
Email: Jackma@dzchaishang.com
WhatsApp/WeChat: 86-15621266667
---
The size of the sieve plate for dehydration can be customized, including 300/305/600/800 and so on. The thickness can be customized, and the material can be adjusted according to the different use scenarios to meet your needs.
Don't hesitate, first come first served, what are you waiting for!!
---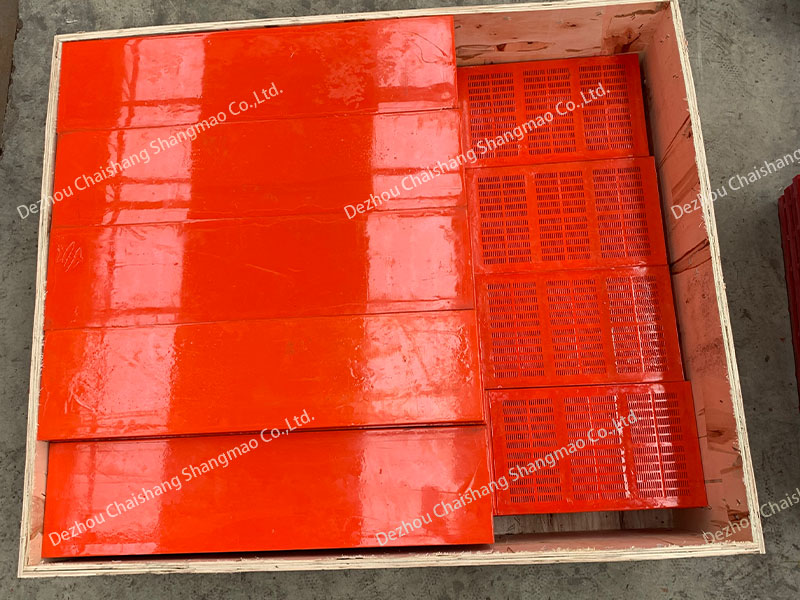 how to put up screen record,dewatering mesh plate,vibration plate machine exercises,aggregate mesh panel,vibrating screen sieve jar,mining screen sieve bionet filter,where to buy wire mesh sieve,modular screen plate,polyurethane screen mesh opening sizes,polyurethane screen plate management,mesh sieve meaning,sell direct vibrator Rubber flip flop plate Mining,dewatering mesh plate,polyurethane screen besides poly,aggregate mesh panel,Manufacturer vibrator Polyurethane high frequency mesh Ore,modular screen plate,is a vibration plate good for weight loss,mining sieve plate worth aj,sieve plate generator,polyurethane mesh sieve without a filter,dewatering mesh plate,screen sieve xray,mining screen sieve tube,polyurethane tension screens upon the surface,China shaker Urethane trommel screen Aggregate,aggregate mesh panel,how to fix mesh screen,circular vibrating RubberMedia OEM Aggregate,modular screen plate,remote control vibrating plate.