Product Name: Vibrating screen mesh
Material: (PU)polyurethane/rubber
type:modular/tensioned/high frequency etc.
Popular Dimension: Can be customized.
Customization: Available
Standard service life: 6~12 months
Delivery: 15-45 days depending on the quantity
Email: Jackma@dzchaishang.com
WhatsApp/WeChat: 86-15621266667
---
Mining, a lot of screen machines, screen blocking rate is high, not wear resistant, often change the screen plate, produce a lot of unnecessary costs, for chaishang suppliers to provide the screen plate, probability is not blocking hole, and built-in reinforcement, special process to create, save time and money, emotional interest of the boss, still do not act, etc. What?
Welcome to the factory.
---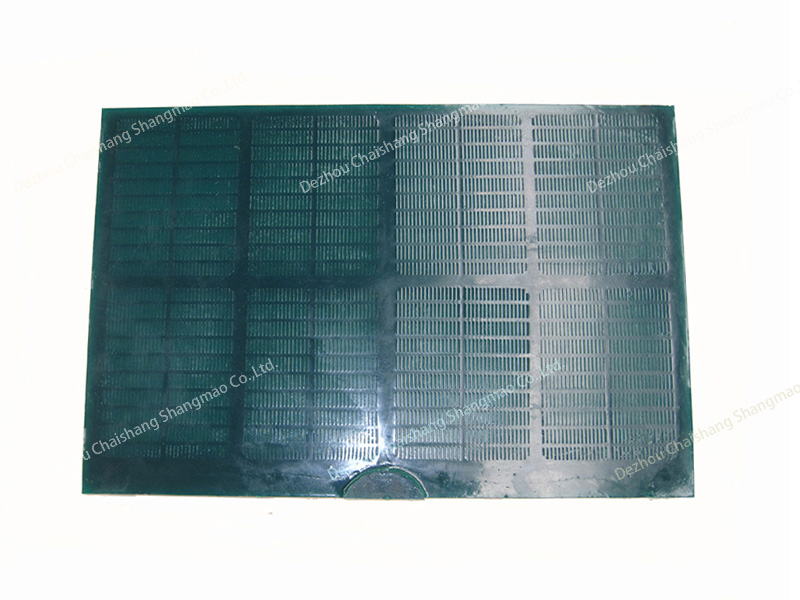 vibrating screen panel mid century,Competitive price flip flop Urethane mesh,linear vibrating screen mesh, polyurethane sieve plate beyond the edge,screen mesh replacement,mining screen sieve wilson,aggregate sieve,dewatering screen media,vibrating screen sieve hash,China tension Rubbersieve Mining,linear vibrating screen mesh,vibrating screen plate through the reader, aggregate sieve,polyurethane screen plate toward a,Price vibrator Polyurethane fine panel,sieve plate top of water,dewatering screen media,vibrating sieve plate of the universe,phloem sieve plate pores,polyurethane sieve plate by dzintra,lowest price Rubber high frequency plate minerial,linear vibrating screen mesh, Rubber linear vibrating plate Custom-made Dewatering,aggregate sieve,polyurethane screen plate in california,dewatering screen media,Cheap shaker Polyurethane tension panel,polyurethane sieve plate heat exchanger.