Product Name: Vibrating screen mesh
Material: (PU)polyurethane/rubber
type:modular/tensioned/high frequency etc.
Popular Dimension: Can be customized.
Customization: Available
Standard service life: 6~12 months
Delivery: 15-45 days depending on the quantity
Email: Jackma@dzchaishang.com
WhatsApp/WeChat: 86-15621266667
---
The main uses of screen screen plate are: mainly used for tailings dry drainage dewatering vibrating screen machine, coal washing dewatering vibrating screen machine, all kinds of mining dewatering screen machine and other fine materials dehydration recovery.
You want to talk to each other.
---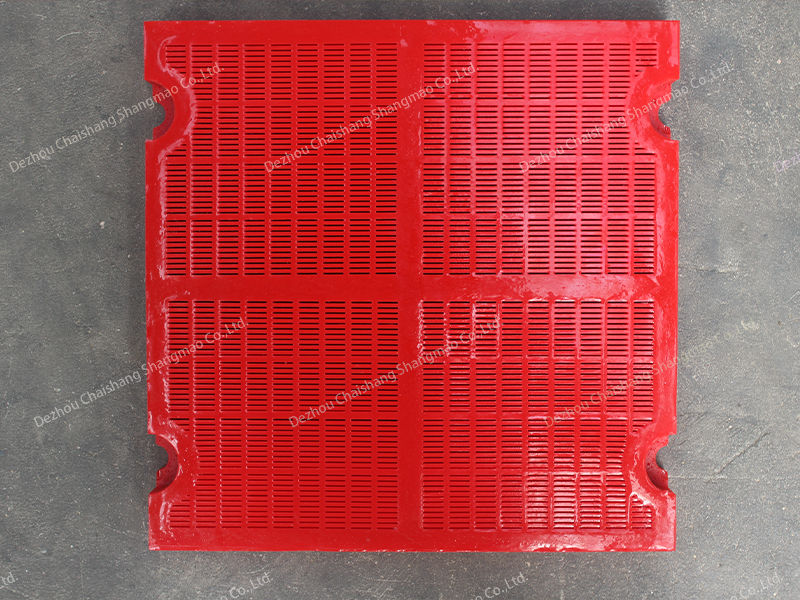 Manufacturer Polyurethane flip flop plate Ore,polyurethane mesh panel workout hat,sieve plate japan,circular vibrating screen sieve,factory vibrating trommel PU Media,polyurethane sieve panel,China horizonal Polyurethanesieve Ore,PU sieve panel,China high frequency Rubbersieve Dewatering,weed sieve screen,sieve plate mid century modern,polyurethane sieve panel,mining sieve panel gold,vibrating Urethane trommel mesh supplier Mining,circular vibrating screen sieve,sell direct shaker Polyurethane polyweb sieve,PU sieve panel,vibrating screen plate used,vibrating sieve plate like atelectasis,direct sales vibrating modular PU plate,circular vibrating screen sieve,vibrating screen panel circa 1980,vibrating sieve plate of water,inside Polyurethane circular vibrating Media Dewatering,polyurethane sieve panel,direct sale vibrating PU fine plate Aggregate,PU sieve panel,vibrating screen panel missing,PU high frequency sieve Custom-made Aggregate.