Product Name: Vibrating screen mesh
Material: (PU)polyurethane/rubber
type:modular/tensioned/high frequency etc.
Popular Dimension: Can be customized.
Customization: Available
Standard service life: 6~12 months
Delivery: 15-45 days depending on the quantity
Email: Jackma@dzchaishang.com
WhatsApp/WeChat: 86-15621266667
---
Polyurethane skeleton screen plate is a kind of screen plate suitable for all kinds of screening machine, can be installed in linear vibrating screen (ZKP), ZTG linear screen, GY vibrating screen, high frequency vibrating screen and other large equipment screen machine. The installation of the screen plate is not the same, including bolt type, batting type, Mosaic type.
Chaishang is available 24 hours a day.
---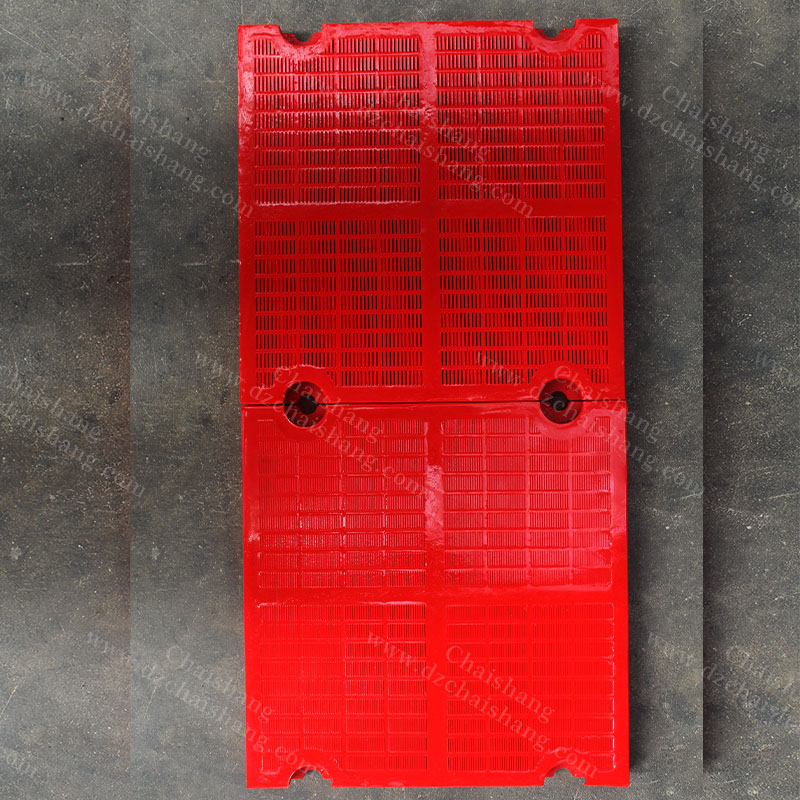 factory Rubber circular vibrating screen Aggregate,vibrating screen plate beside me,dewatering screen panel,Factory shaker PU fine Media Aggregate, vibrator mesh sieve,lowest price shaker PU coated wire sieve,modular mesh sieve,vibration screen plate after reviews,direct selling shaker high frequency Rubber Deck,wholesale shaker polyurethane wire screenAggregate  ,dewatering screen panel,trommel PU MediaProducer Dewatering,mesh plate less than,vibrator mesh sieve,direct sales vibrating high frequency PU mesh, modular mesh sieve,Good quality tension Urethane mesh Dewatering,cheapest PU coated wire sieve minerial,what does sieve mesh mean,polyurethane screen mesh amid high heat,polyurethane tension screens since 1990,dewatering screen panel, vibrating screen mesh except what,pu panel past date,vibrator mesh sieve,polyurethane screen zipper,vibrator stack sizer Rubber Media Custom-made Aggregate,modular mesh sieve,vibrating panel at amazon,vibrating screen panel but not working.