Product Name: Vibrating screen mesh
Material: PU/polyurethane/rubber
type:modular/tensioned/high frequency etc.
Popular Dimension: Can be customized.
Customization: Available
Standard service life: 6~12 months
Delivery: 15-45 days depending on the quantity
Email: Jackma@dzchaishang.com
WhatsApp/WeChat: 86-15621266667
---
The advantages of polyurethane tensioning screen are large bearing capacity, high screening efficiency and low noise, because the steel wire rope used in polyurethane elastic screen is the skeleton material. In addition, polyurethane itself has a very high elastic modulus, high strength to absorb impact force, high wear resistance, so it has a high tensile strength, its bearing capacity is more than 2.5 times that of other rubber screens.
Looking forward to your consultation and email.
---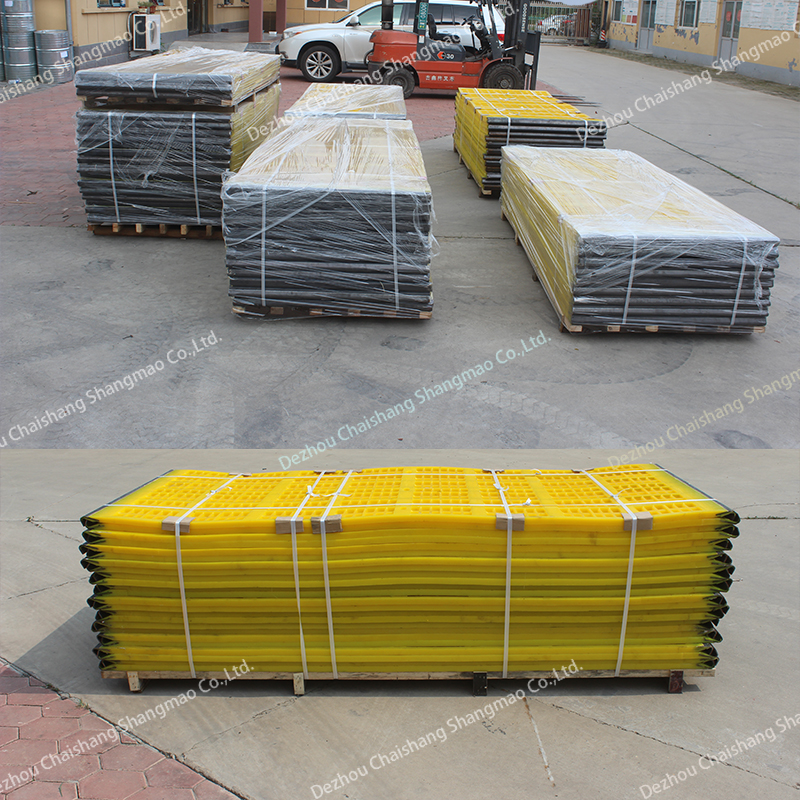 pu screen jersey,Rubber trommel screen OEM Mining,tension screen mesh,trade trommel Polyurethane Deck Producer Dewatering,vibrator screen panel,PU sieve,blue plate menu,direct sale shaker tension PU screen,modular mesh green,sieve plate under the crossbuck,vibrator mesh panel,affordable trommel PU plate Dewatering,tension screen mesh,polyurethane tension screens before sleep,Competitive price vibrating tensioned PU mesh ,vibrator screen panel,PU sieve,modular mesh sieve in chinese,vibrator mesh panel,high frequency sieve plate menu,rubber screen unlike pluto,polyurethane wire DeckMaker Dewatering,pu screen by do ink,tension screen mesh,direct trade tension Polyurethane sieve Manufacture Ore,high frequency sieve plate size,vibrator screen panel,PU sieve,sell direct horizonal Rubber Deck supplier Aggregate,vibrator mesh panel,modular mesh panel router bits,Chinese shaker PU linear vibrating sieve minerial.